As you cruise down Kuhio Highway, surf to your heart's content or relax on a warm sandy beach, it's clear to see why going solar would be a good idea on Kauai. The Sun is abundant here. These days it's easier and more affordable than ever to convert your new home to solar power. The fact that the sun can power our lives is pretty incredible, don't you think? So, don't miss out on significant discounts, reimbursements, grants and refunds to costs and installation of photovoltaic systems on your property.
Get Started with Sun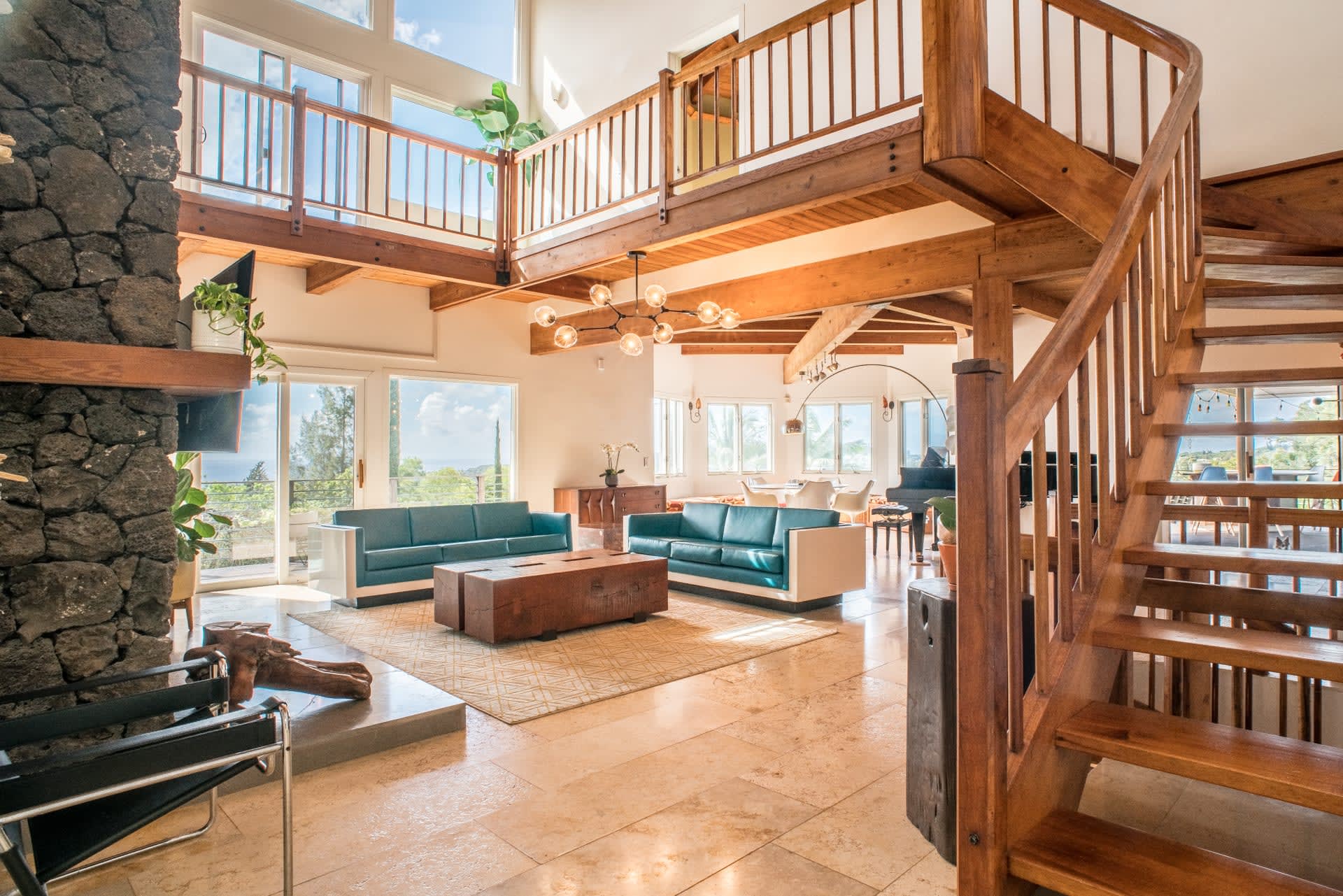 A local trusted professional will determine if your home is eligible to be converted to solar and if it makes sense for your property. The best arrangement for roof solar power is south and/or west facing with as few obstructions as possible. Trees, chimneys or other shade minimizes the efficiency of the panels. A solar field is also a fantastic and effective arrangement for larger properties and energy needs. Our clients at Akemama have an excellent photovoltaic field setup at their estate that powers their home as well as charge their Tesla.

MLS#644679
If a day brings clouds or rain your photovoltaic system will still work just not as well, they love clear and sunny days. After consultation, the process will include ordering and receiving equipment, management of permits and physical installation. Installing your solar system takes anywhere from three days to two weeks and once your system is built it could take up to a month before you are up and running, depending on your contract. With some simple math you can calculate how much you spend on electricity every year. a typical household on Hawaii spends over $3000 a year on electricity alone!
When the Lights Go Out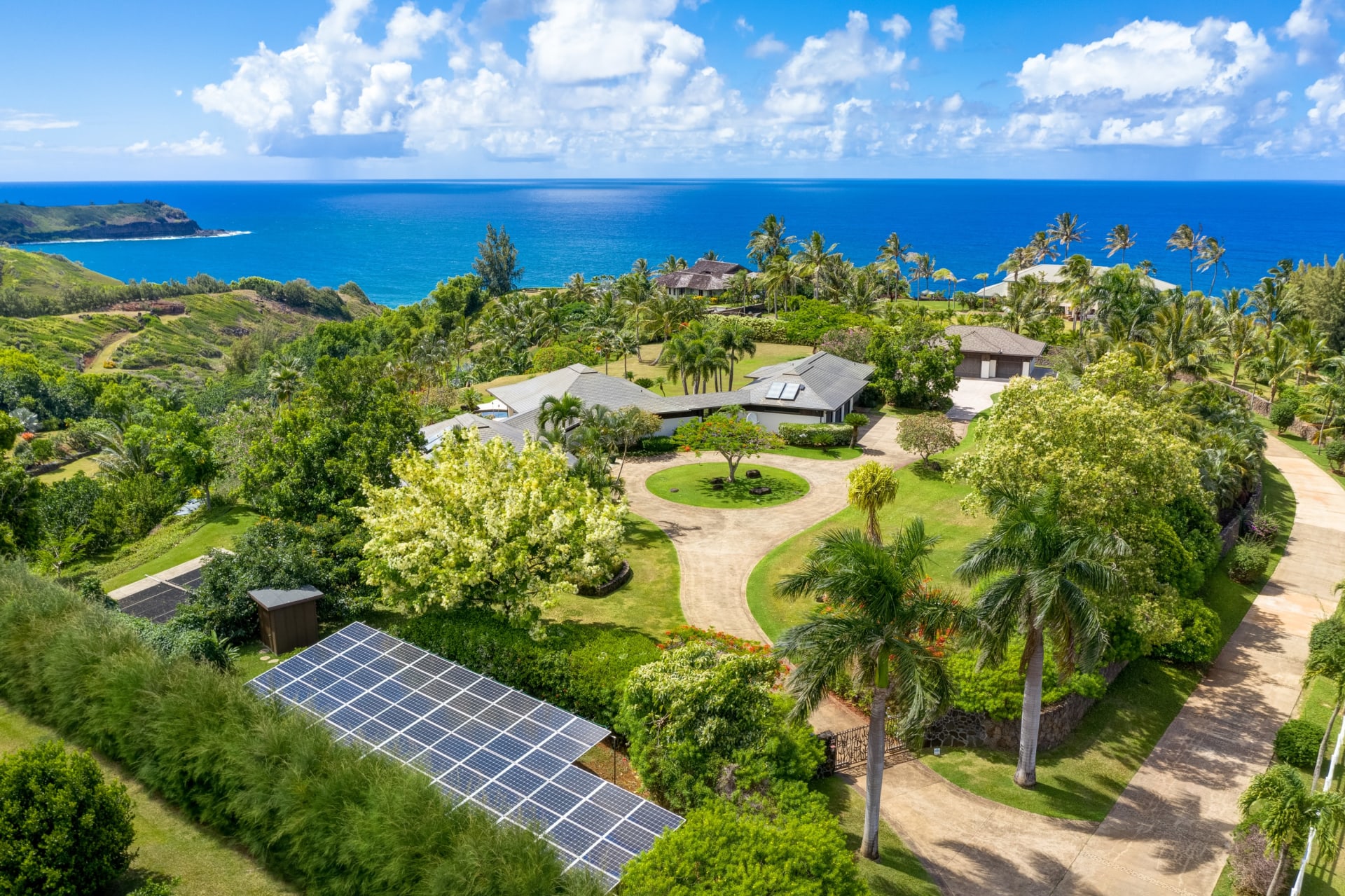 MLS#639319
Every home is different but if you want your photovoltaic system to operate if the grid goes down then you'll need a battery backup. This will add an additional cost to your solar panel system but it will ensure the lights stay one during a blackout as well as ensuring the safety of the utility repair teams. Our clients at Waiakalua have a wonderful battery backup setup that makes sure they are well taken care of, if the power ever goes dark. In most cases solar panel systems and battery backups could add value to your property. Being able to generate electricity can save on monthly electrical costs on your property, maximize the efficiency of your energy usage, in some cases minimize environmental impact and ensure the electrical safety of your property. Every household's energy use is different but an average home could save $10,000 to $30,000 over the lifetime of a solar panel system.
As you can clearly see solar power can be a wonderful and energy efficient addition to your home. Whether you're ready to buy a property already humming with solar power or want to add a system to your current property, let us know. Making the move to a sun powered home could be right for you. We can connect you with trusted and professional partners, manufacturers and installation professionals.
4700 Akemama and 4170 Waiakalua avialable now, we would love to show them to you~
4170 Waiakalua
6.01 acres I 2305 sqft I 4BR/3BA I MLS#645258 I Offered for $4,295,000
4700 Akemama
3 acres I 4609 sqft I 4BR/4BA I MLS#644679 I Offered for $2,400,000
Amy Frazier RS-60993 Realtor-Assoc. 808.639.9011 amy.frazier@compass.com
Billy Eckert RS-72094 Realtor Assoc. 808.212.6658 billy.eckert@compass.com
Compass